Peter Johnson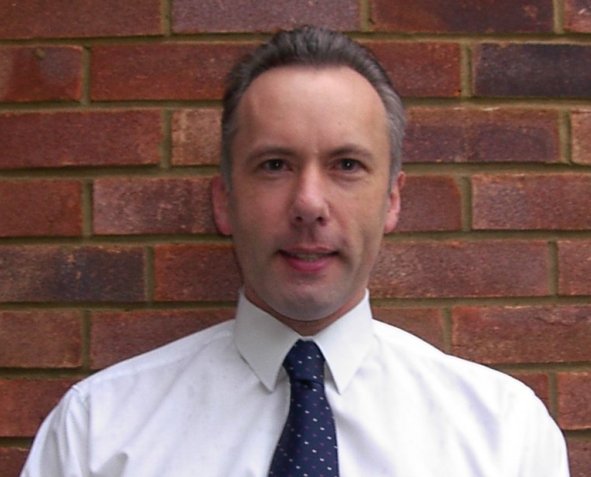 Personal Profile, Key Abilities, Key Technical Skills, Career Aims Statement, Career Summary
Career History, Qualifications and Training, Institutional Membership, Interests
Location based within West Herts, UK

---
A self motivated, dedicated, reliable and trustworthy individual with a flexible attitude to all areas of business. Affable, dependable and enthusiastic, coupled with honesty and integrity. Extensive experience supporting a wide range of back office and desktop applications, managing projects, working to resolve user's issues and ensuring Service Level Agreements are achieved. A professional attitude projected at all times, coupled with a responsible and mature approach to all aspects of business. Works well within the team environment, or alone without supervision. Thrives on new challenges and keen to learn new skills.
---
Over 20 years broad experience in managing, developing, maintaining and controlling IT network infrastructures involving back office systems and supporting a wide range of desktop applications.

Experienced in managing IT Support desks, Computer-Aided Design (CAD) and Computer-Aided Engineering (CAE) application support and Helpdesk Management (IT Service Management (ITSM)).

Demonstrated skills within Engineering, Aerospace & Defence, Office Furniture, Design & Build, Interior Design, Travel and the Oil & Gas Industry.

Working knowledge of CAD techniques based on a variety of Intergraph, Bentley, PTC and Autodesk tools.

Experienced in customisation and development of CAD packages, Software licensing and upgrading.

Time management - able to work under tight pressure and to tight deadlines.

Planning, organising and effective problem solving - creating alternative ideas to provide effective solutions to problems and implementing new systems.

Good communication skills - working closely with Directors, Managers and End users.

Broad range of education including a BTEC Higher National Diploma in Engineering (Mechanical/Manufacture), together with various specialist CAD and IT related training.
---
To further develop my expertise within IT, Engineering, Facilities Management/Interior Design and CAD Management environments, to fully utilise my background, knowledge and experience within Computer-Aided Design (CAD) customisation, development and support, IT infrastructure management, Engineering application support (CAE), Technical Support and Helpdesk management (ITSM), Product Lifecycle Management (PLM), Product Data Management (PDM), System development, Strategy Planning and Network administration; Supporting key business areas, working within a diverse cross section of businesses, departmental areas and regions.
---
CAD Management (Autodesk, PTC and Bentley applications).

Helpdesk Management (BMC Remedy and hp OpenView Service Desk - IT Service Management (ITSM)).

Technical Support; CAD and specialist CAE engineering applications (incl. Intergraph and PTC).

Desktop and Back office applications support; Office, Microsoft Server systems and Hardware support.

Product Lifecycle Management (PLM) and Product Data Management (PDM) application support (Siemens Teamcenter and PTC Windchill).
---
Career commenced in 1981 within the Engineering Industry working as a Trainee Draftsman then Design Draftsman and Design Engineer for a defence contractor; Aircraft Materials Ltd. based in Watford, Hertfordshire, during which time studied Mechanical/Production Engineering at West Herts College where first introduction to computers using Computer-Aided Design (CAD) and Computer-Aided Manufacturing (CAM) techniques including the use of AutoCAD design applications.
In 1988 moved into the Office Furniture industry, working as a CAD Space Planner and Space Planning Manager at Flexiform Business Furniture Ltd. before moving into an IT Support role of Pre Sales Systems Co-ordinator. In 1998 joined another Office Furniture manufacturer; Paragon Business Furniture Plc based in Wembley, Middlesex, in the role of Studio CAD Supervisor followed by an IT Manager role with an Office Furniture Dealer and Interior Design company; MJF Group based in Uxbridge, Middlesex.
Following redundancy in 2004, career moved into the Travel Industry working as an ICT Manager for a Business Travel specialist; Business Travel Management based in Woking, Surrey, and this role ended in March 2006 due to the IT infrastructure being re-located to the MyTravel Group HQ in Rochdale, Lancashire.
In May 2006, returned to the Engineering Industry on a contract basis in the role of CAD Analyst within the Global IT CAD Systems group of Air Products Plc supporting Computer-Aided Design (CAD) and Computer-Aided Engineering (CAE) applications. During July 2008 joined as a permanent employee in the role of CAD Systems Specialist within the Global Engineering group supporting Project Collaboration tools, Product Lifecycle Management (PLM) and specialist Engineering software applications.
During June 2010 joined Astrium Ltd., as an IM - CAD/CAE Service Project Manager/Engineer based in Stevenage, Hertfordshire on a contract basis within the UK CAD/CAE team providing Technical Support for Computer-Aided Design (CAD) and Computer-Aided Engineering (CAE) applications within an Engineering environment.
In July 2011 joined MBDA UK Ltd., as an Mechanical Computer Aided Engineering (MCAE) Tools Support Engineer and subsequently MCAE Tools Support Manager with current title being Principle Engineer* based in Stevenage, Hertfordshire in a permanent role within the Operations Directorate (Mechanical Engineering) providing Technical Support for MCAE hardware and software applications.
---
July 2011 - present: Principal Engineer* based in Stevenage, Hertfordshire. A world leading missiles systems company.
June 2010 - December 2010: IM - CAD/CAE Service Project Manager/Engineer at Astrium Ltd., based in Stevenage, Hertfordshire. European Satellite and Telecommunications; Design and Manufacture.
May 2006 - March 2010: CAD Systems Specialist at Air Products Plc based in Hersham, Surrey. Providers of Gas and Chemical solutions worldwide, Industrial Gas Plant Design.
April 2005 - March 2006: ICT Manager at Business Travel Management based in Woking, Surrey. Specialists in providing bespoke Travel packages to suit a clients business needs.
March 1999 - November 2004: IT Manager at MJF Group based in Uxbridge, Middlesex. Office Furniture, Interior Design, Design & Build, Business Services and Data Management.
April 1998 - March 1999: Studio CAD Supervisor at Paragon Business Furniture Plc based in Wembley, Middlesex. Systems Furniture Manufacturers.
July 1988 - April 1998: Pre Sales Systems Co-ordinator at Flexiform Business Furniture Ltd. based in Islington, London. A leading British manufacturer of high quality Office Systems Furniture.
July 1981 - July 1988: Design Engineer at Aircraft Materials Ltd. based in Watford, Hertfordshire. Specialists in the field of Airborne delivery systems, Parachute fittings and small mechanisms.
---
Career Experience July 2011 - present
MBDA UK Ltd. - jointly owned by BAE SYSTEMS (37.5%), Airbus Group (formerly EADS) (37.5%) and Leonardo (formerly FINMECCANICA) (25%).
Company activity: "MBDA is a world leading missile systems company with a comprehensive product range designed to meet the land, naval and airborne guided weapon system requirements of each of the armed forces".
Location: Based in Stevenage, Hertfordshire.
May 2015 - present, Job Title: Principle Engineer*
* alignment of job titles within the engineering function in 2015.
October 2011 - May 2015, Job Title: MCAE Tools Support Manager
July 2011 - October 2011, Job Title: Mechanical Computer Aided Engineering (MCAE) Tools Support Engineer
Overview:
Working within the Operations Directorate (Mechanical Engineering) providing Technical Support for MCAE hardware and software applications as part of Engineering Design Capabilities (EDC) for engineering teams within MBDA UK.

To ensure the Mechanical Engineering (ME) function has the correct software and hardware tools available to deliver its business commitments though approximately 200 users across the main UK sites.

Chair of the CAE Tools Control Board.

Mechanical Engineering Business Area Champion (BAC).

Evacuation Liaison Officer (ELO).
Security Clearance: National Security Vetting (NSV) - Security Check (SC) via the MOD.
---
Career Experience June 2010 - December 2010
Astrium Ltd. - a wholly owned subsidiary of EADS - European Aeronautic Defence and Space Company (comprising Astrium, Airbus, Cassidian and Eurocopter).
Company activity: European Satellite and Telecommunications; Design and Manufacture.
Location: Based in Stevenage, Hertfordshire.
Job Title: IM - CAD/CAE Service Project Manager/Engineer
Initial six month contract extended through to 24th December 2010.
Overview:
Service Management - working within the CAD/CAE support team of the UK Infrastructure Management business area providing Technical Support for Computer-Aided Design (CAD) and Computer-Aided Engineering (CAE) applications used by engineering teams within Astrium Ltd., based at Stevenage, Poynton and Portsmouth, UK.

Helpdesk managed via hp OpenView Service Desk - v4.5 - IT Service Management (ITSM) tool. Problem solving, Request for Change, Incident Reporting together with First level assessment and escalating helpdesk calls to application specialist CAD/CAE colleagues in Stevenage and Portsmouth. Producing KPI reports and Activity Reporting for management reports (using Microsoft Excel 2003). Progress chasing and closeout monitoring.

CAE Application testing, upgrading and licencing including:

Remote support/software installs/upgrades using Remote Desktop to Microsoft Windows XP Pro PC's.

Using FileNet (IBM) "Panagon": Content Management application for creating/updating shared team documents.

Network diagrams and rack cabinet design using Microsoft Visio 2003 in conjunction with Dell Visio shapes.

Request For Change (RFC) and Request for IT Services (RITS) - including new starters, resulting in software allocation. Licence usage monitoring using FlexLM utilities, liaising with suppliers and vendors obtaining quotations and CAPEX allocation for new, additional licencing and for annual maintenance contract renewal.

Mini Projects - Analysing new software product requests, technical investigation and requirements management. Discussing with internal customers: financial aspects, budgetary constraints.

Technical writing, step by step installation guides and instructions for use by Level 1 IT Service Centre support teams.

Attending Management meetings at Stevenage and Portsmouth.
Security Clearance: National Security Vetting (NSV) - Security Check (SC) via the Defence Vetting Agency.
---
Career Experience May 2006 - March 2010
Company activity: Providers of Gas and Chemical solutions worldwide, Industrial Gas Plant Design; We are Air Products (PDF).
Location: Based at the European Headquarters located in Hersham, Surrey.
Due to global restructuring, position eliminated at the end of March 2010, with centralisation of technical support functions transferred to the Corporate Head Office (US) and to the ASIA office; Shanghai, China.
July 2008 - March 2010, Job Title: CAD Systems Specialist
Joined Air Products as a permanent full time employee in July 2008. Providing helpdesk 2nd and 3rd level support as part of Global STAC support (Siemens Teamcenter) together with 2nd level Global "Phoenix" Helpdesk supporting Intergraph suite of tools: SmartPlant Instrumentation (SPI), SmartPlant P&ID and SmartPlant Materials - known under the umbrella term of "Phoenix" tools internally within Air Products, together with Aspen Zyqad. March 2009 - dedicated Global STAC 2nd level, STAC IT 3rd level and "Phoenix" 2nd level support supporting/using Intergraph SmartPlant suite of tools.
Overview of the CAD Systems Specialist role:
Management using BMC Software Remedy IT Service Management v7.1 - ITSM tool; Management information (MIS) reporting using Microsoft SharePoint tools and Microsoft Excel reports.

Supporting Product Lifecycle Management (PLM) tools using UGS Teamcenter v7 (Siemens PLM Software) - known as STAC and eSTAC (web) within Air Products.

Working as a team member of the STAC IT team; Infrastructure support and testing including upgrades, Citrix Metaframe support (working closely with US based Infrastructure teams) and conducting quarterly timing tests with regard to system responsiveness within EUROPE compared to ASIA and US.

Chair regular STAC IT/Power User Forum discussion sessions with UK users and business owners.

Project Managing in conjunction with the STAC IT team; STAC application, trouble shooting of issues in production, testing upgrades/updates with the IT infrastructure team based in the US, technical writing and creating/updating user (FAQ) manual in Adobe PDF format.

Attending fortnightly Global IT meetings via telephone/video conferences.

Technical and Application support cover provided to on-site and remote users from 07:30 - 16:00 hrs Monday to Friday covering UK, Mainland Europe and ASIA (PM) together with holiday cover/out of hours US (AM) support.

Setting up SmartPlant Instrumentation (SPI) and SmartPlant P&ID projects for the Project Services teams together with creating Aspen Zyqad (2006) workspaces for users. User and plant creation using SmartPlant Foundation (SPF); loader, system administration, desktop client (v3.7) and using SmartPlant Engineering Manager (SPEM v4.4).
May 2006 - July 2008, Job Title: CAD Analyst
Working within the ACES CAD Systems team, part of the Global IT organisation in a contract position providing support for Engineering development projects, Computer-Aided Design (CAD) and Computer-Aided Engineering (CAE) application support: Intergraph tools including PDS (Plant Design System), ISOGEN (Piping Isometrics), Bentley MicroStation/PowerDraft CAD applications, AutoPIPE and Alias Piping Solutions including I-Data Estimator together with setting up and managing CAD Systems Helpdesk for first line user support, allocating tickets to 3rd level support teams where appropriate.
Overview of the CAD Analyst role:
Working within a busy Engineering IT Support environment with teams supporting Frameworks, SmartSketch, SmartPlant Instrumentation (SPI), SmartPlant P&ID applications running on Dell Hardware and Microsoft Windows XP Pro Operating Systems. Working closely with Level 3 Support teams based within the UK and US.

Providing CAD Support (Level 2) through supporting Bentley MicroStation and Bentley PowerDraft users within Europe, together with support for regional Autodesk AutoCAD installations and network licensing.

CAD Support Hotline Troubleshooting.

Computer-Aided Engineering (CAE) Application Support including MathCAD (Engineering calculations) and RIPAC (Estimating and Cost Planning) applications. Installing PDMISO and Oracle Client applications. Creating ISOIndexes for Project Estimating.

Helpdesk system management (using BMC Software's Remedy IT Service Management (ITSM) AR System technology), Producing weekly Remedy Review Reports for senior management and uploading to AP Shared location for team viewing.

Intergraph PDS (Plant Design System) Project Set-ups, collaboration projects, liaising with Project Managers and third party design houses.

PDS Support (Level 1) and assigning tickets to Level 3 support teams in the UK or US where applicable.

Installation of software for new starters/PC's including RIS, plotting etc.

Supporting Intergraph ISOGEN (Piping Isometrics) client/server application. Re-extraction of ISO's for Projects, updating Microsoft Excel documentation.

Supporting Alias Piping Solutions applications including I-Data Estimator; installations/bug fixes etc.

Liaising with colleagues based in the UK, US and China.

Updating of CAD Systems Intranet pages (using Microsoft Content Management Server - CMS) together with managing online share documentation (using Microsoft SharePoint).

File Conversion of Bentley MicroStation file format (.dgn) to and from Autodesk AutoCAD file formats (.dwg), installation and asset tracking of Bentley View application within Europe.

Software installations and licensing including Bentley PowerDraft user requests, asset tracking of licences in use within Europe.

Asset tracking of CAD Workstations, maintaining up to date building floor plans locating CAD users within the UK and Europe.

Importing of Valve data from overnight SmartPlant Materials (SPMat) (MARIAN) (Integrated Material Management System) uploads.

Supporting Transoft Solutions AutoTURN - Roadway and Vehicular flow for Plant Design application (setting up Client/Server installation in the UK and working with team in Shanghai, China). Working with Transoft support personnel based in Canada.

Project Collaboration and FTP Site Transfer of Project Data with third parties, Microsoft Excel documentation tracking of collaboration activity.

Project Archiving and Retrieval (DVD/CD media, indexing and arranging off-site storage/retrievals; file and disaster recovery).

Supporting Dual Monitor installations on both Desktop and Laptop workstations together with Matrox Graphics DualHead2Go technology and Dell docking station hardware (Graphics cards).

Citrix connectivity solutions including client support and New starter set-ups.

Supporting and monitoring overnight SmartPlant Review (Design Review) session creation process to ensure the latest models created for viewing the next day.

Using Microsoft Office 2003 and 2007 Suites with Microsoft Outlook 2003 and 2007 Email, Tasks and Diary Scheduling.

Transferring applications between systems, testing applications (compatibility testing) on CAD test workstation, creation of Adobe PDF Distiller application queues for shared network access.

Attended In-house Health and Safety, Diversity training sessions.

Engineering Application Support. First point of contact for users (via CAD Hotline, CAD Systems Email or Personal visits), providing Level 1 and Level 2 Support dependant on application and escalating tickets to Level 3 where appropriate.

Member of the STAC (Product Lifecycle Management - Document Management application) helpdesk team - monitoring global emails (UK, US and ASIA) and Level 1 tickets received from the IT Service Centre. Providing Level 2 Support, logging user requests and/or escalating trouble tickets to Level 3 STAC support teams.

Monitoring Phoenix Helpdesk mailbox and raising trouble tickets (Level 1) in the UK and escalating to Level 2 Global support teams.

Answer "day to day" issues, investigate problems and escalate issues to Level 3 support teams (within the UK and US).
Projects:
Development of BMC Software's Remedy IT Service Management v7.1 - ITSM tool to provide statistical management information (MIS) relating to trouble tickets (identify recurring issues), extracting information into Microsoft Excel spreadsheet in order to manipulate data.

Setting up Xerox Network Printers for MicroStation and PowerDraft CAD plotting use.

Upgrades to Autodesk AutoCAD including setting up network licence for client/server access.

Compiling Asset Management spreadsheet of globally located Autodesk applications AutoCAD, AutoCAD LT, AutoCAD Mechanical, Autodesk Mechanical Desktop/Inventor: User ID, location, versions and installation paths.

Compiling spreadsheet of European based Bentley PowerDraft licence installations and user allocations.

Installation of MathCAD v12 upgrades.

Member of the STAC IT Global team; testing within the "STAC Integ" environment, new versions/bug fixes prior to user rollout via Citrix worldwide.

Project managed the introduction of Citrix based STAC version throughout the UK and Europe, (replacing dedicated STAC Application server linking to the STAC Database server based in the US). Citrix project designed to enhance performance available to UK and EUROPE users together with proposed reduction in overheads with having a dedicated/replicated server in the UK.

Setting up SmartSketch application within training suite environment via Citrix Client.

Introduction of AutoTURN Client/Server application (UK and China).

Created and applied auto-reply incorporating "rules and alerts" (Outlook 2003/2007) for use with all end user emails sent to CAD Systems distribution list to advise users that the email received and would be processed in due course.

Network installation of RIPAC (Estimating and Cost Planning) application (client/server).

March 2010 - Transition of STAC support knowledge to ASIA colleagues in preparation for elimination of European support following global restructuring.
Awards:
---
Air Products Dual Screen CAD Workstation (Laptop based version) - 2009 format

(click thumbnail to enlarge)
---
Career Experience April 2005 - March 2006
Business Travel Management - at the time part of MyTravel Group Plc which included the Going Places and Airtours corporate brands, later owned by Thomas Cook Group Plc and subsequently part of Forward Travel Management owned by Midlands Co-operative Society Ltd.
Company activity: Specialists in providing bespoke Travel packages to suit a clients business needs.
Located: Based at BTM's Head Office located in Woking, Surrey.
Job Title: ICT Manager
Supporting 90+ users, 130+ PC's and 14 back office servers.
Responsible for managing the IT support team - providing support for back office servers, managing a busy helpdesk and IT team providing support at the Head Office location in Woking together with remotely supporting 15 regional Business Travel Centre's (BTC's) located throughout England, Scotland, Wales, Northern Ireland and until December 2005 offices on the Isle of Man.
Initial Six month fixed term contract extended twice until 31st March 2006 at which time all IT infrastructure transferred to MyTravel Group IT located in Rochdale, Lancashire, UK.
Overview of ICT Manager role:
Supporting Rack based Compaq/HP and Fujitsu-Siemens server technology. Server Operating Systems including Windows NT4 Server/Advanced Server, Windows 2000 Server and Windows Server 2003.

Training and Management of one direct report - ICT Systems Administrator, day to day work allocation, project assignments, reviews and appraisals.

Supporting Dell desktop systems together with Toshiba and Samsung laptop technology. Desktop Operating Systems including Microsoft Windows 2000 Professional and Microsoft Windows XP Professional running desktop applications Microsoft Office'97/Outlook'98, Office 2000 and Office XP. Software installation and hardware upgrades including installing new drivers, network cards, memory etc.

Carry out daily checks from off-site (via RAS/Cisco Systems VPN) prior to commencement of the business working day – comprising all primary server status and Oracle database checks to ensure all systems fully functional, "ping" test of all BTM Business Travel Centre (BTC's) CISCO Systems Routers to ensure all responding/online. During Business hours all primary servers and routers continually "pinged" to ensure responding (using "FREEping" technology from tools4ever).

Supporting Network Printing via HP JetDirect and HP Web JetAdmin IP printing technology. Network drive creation and mapping on users workstations, creation of "home" folders and departmental "drives".

Creating new user accounts via BTM's NT Domain and Managing BTM entry's within MyTravel's Rochdale Data Centre's Microsoft Exchange email server, updating distribution lists and user contact details. Creating Public Folders and additional mailboxes for users and managers alike. Spam controls provided by MyTravel's Barracuda Networks technology.

Working closely with MyTravel Group support services, iSupport Helpdesk on-line booking system via Terminal Services client to MyTravel Group IT.

Supporting bespoke database applications running Oracle 8i Enterprise technology (including ODBC and Oracle client installs). Travel industry packages including Galileo, Focalpoint and Amadeus online travel booking systems together with Elgar Rail Ticketing System. TIMES 3 "Management Information Solutions" supported by NextGen Computing, Net Trans Services, RailPlanner technology provided and supported by Travel InfoSystems (monthly updating of RailPlanner application via CD supplied). RADIUS with Radius Wheel Technology (promotional price tool). Support given with updating and supporting as necessary in conjunction with these third parties.

Business Solutions provided and supported by ProCon Solution based in Denmark, including Pro:TAS, Pro:BSP and Pro:TAS Finance applications. Working with ProCon engineers and developers to ensure smooth running of applications. Reports produced using Crystal Reports 8.5 and Adobe Acrobat (PDF). Daily monitoring of "Pro:PJC - Print Server" to ensure smooth running of PDF "Copy" Invoice creation.

Maintaining BTM IT Support "Helpdesk" Intranet site including monitoring urgent and non-urgent requests, deciding on best course of action, assigning support personal, updating/notifying users.

Supporting Woking Head Office Avaya "SDX" INDeX Telephone systems and programming, liaising with support company Central Telecom. Patching in new extensions/programming.

Support of Web filtering tools using customised SurfControl application (running on a Windows 2003 Server/ISA Server 2004 platform), daily authorisation following user requests where appropriate or resulting from misclassification of site category listing.

Use of Veritas Backup Exec software application in conjunction with Compaq SDLT internal tape drives, providing daily, weekly and monthly scheduled security backups with off-site storage of archived tapes for disaster recovery.

Providing daily McAfee Anti-virus protection, management and automated distribution (in conjunction with System Scheduler/PsExec from Splinterware and Sysinternals).

Internet access provided by Microsoft ISA Server and network connection via CISCO Systems routers, working closely with MyTravel Group's Comms teams. Supporting Bay Networks 10/100Mbit Switches and Comms cabinet equipment together with UPS (Uninterruptable Power Supply) devices.

Troubleshooting where required using Remote support techniques via VNC, DameWare "Mini Remote Control" and Cisco Systems VPN applications including Out of hours support when required: Supporting users, monitoring WAN (Wide Area Network) connections, power failures, web site/intranet uploading, Virtual Private Network (VPN) and dial-up (RAS) connection issues.

Supporting/Maintaining Nat West "Bank Line" dial-up connection for uploading financial data together with Streamline Point of Sales machines (connectivity support).

Supporting/Configuring of Blackberry handheld (Model 7230) devices via Vodafone Network in conjunction with the MyTravel Group IT Support team.

Regular PC Hardware and Software Troubleshooting utilising Norton Utilities and Norton Ghost, GetDataBack, Lavasoft Ad-aware, CCleaner and Microsoft Windows AntiSpyware technologies.

Installation, support and updating of Adobe Reader, WinZip file compression and other standard utilities and viewers.

Providing reproduction service to users based on HP ScanJet A4 Scanner for scanning documents and CD-R's using NERO CD Creator software and carried out by ICT Systems Administrator.

To ensure trouble free execution of automated starting of "Focalpoint Print Manager" using System Scheduler via all BTM BTC's "Document Print Servers" and via the Woking Comms Room "Data Collector". Monitoring of "MIR" traffic from regional offices though to execution on the Woking based Oracle Servers.

Working closely with BTM Human Resources Executive, instigating results from Display Screen Equipment (DSE) Risk Assessment/Questionnaires providing replacement (or advice on adjusting) VDU, keyboard and mouse systems as required.

Updating and Patching of Microsoft Office Suites.

Maintaining hardware support maintenance contracts, including HP Servers, HP mono and colour LaserJet printers.

Regular updating of asset management records, "knowledge transfer document", user access permissions/passwords, IP address allocation, machine name formatting and domain user listings. Updating of "HOST" and .BAT files reflecting changes to server and workstation IP's and/or machine names.

Head Office Key holder.

Working out of hours in order to minimise disruption to users and impact to the business.
Completed Projects and Achievements:
Phasing out of superseded Compaq laptop technology, upgrading Windows NT4 Workstation Operating Systems to Windows 2000 Professional. Phasing out of Microsoft Internet Explorer 5.0 with upgrade to IE6.

Installation/Configuration of Microsoft's Windows Server Update Services (WSUS) providing automated deployment of security updates, Microsoft product enhancements and upgrades.

Customisation of SurfControl Web Filtering application throughout the BTM network for filtering web site access during specific time periods and blocking of certain sites for network security and user protection. Designed custom HTML based "deny" pages, groups classifications and access schedules in order to provide feedback to users.

Phasing out of Microsoft Proxy Server and replacing with Microsoft ISA Server in conjunction with the Rochdale Data Centre Comms team, updating "Proxy exceptions" within Internet browser to facilitate connection to Travel applications/intranet.

Introducing Microsoft Remote Desktop Connection Software Download (Microsoft Remote Desktop) technology within Microsoft Windows 2000 Professional Workstations for connection to MyTravel Intranet via Terminal Services.

Working with Marketing Manager and Business Support Executive to develop enhanced BTM web presence and micro sites. www.btmonline.co.uk, www.manxair.com and BTM Internet site(s) updating using Macromedia Dreamweaver MX together with integrated databases.

Introduction/updating of "RADIUS Wheel" (promotional price tool) provided by RADIUS throughout all BTM BTC's.

Updating of MyTravel Group Global Address List and Email Distribution Lists by removing/adding former and new BTM users contact details to listings in conjunction with MyTravel iSupport System.

Working with Business Support Executive on BTM Staff Discussion Board introduction.

Successful project completion at all BTM regional BTC's consisting of the replacement of Oki 10i/12i Mono Laser Printers (via shared line extenders/parallel connection) with new Hewlett Packard 1320tn Mono Laser Printing technology and introduction of HP Color LaserJet 4550dtn Printer at Head Office via Network IP Printing using HP JetDirect and HP Web JetAdmin technology.

Introduction of Microsoft Optical Scroll Wheel Mice to the BTM Head Office for enhanced productively when used in conjunction with Office based applications and to offer increased reliability.

Software Licence Compliance - Microsoft Licensing and Disaster Recovery/Contingency Planning Project in conjunction with the Director of IT and Customer Solutions and MyTravel Group IT Commercial Director.

Updating of Microsoft Office'97 Standard and Professional licences within Woking Head Office with Microsoft Office 2000/Outlook 2000 licences and installing associated Service Packs.

Updating all BTM BTC's with the latest Crystal Report templates, uploaded remotely to shared directories on each "Pro:PJC" workstation in order to facilitate Invoice Printing.

Enhancing Telephone System Speed Dial configurations and creating complete listing of all phone extensions, data and fax connections within the BTM Woking Head Office.

Managing the customisation of Toolbars within Galileo/Focalpoint Travel Booking Systems. Working with Business Support Executive to upload amended "Scripts" for travel booking for associated companies.

Hardware and Consumable purchasing in conjunction with the Director of IT and Customer Solutions.

Supporting Data Management Executive's AMEX and Diners Club transactions via Dial-up Modem.

Analysis of Woking Comms Room power backup infrastructure, review of existing Uninterruptible Power Supply (UPS) equipment working together with UPS Systems.

Replacement Dell desktop PC for Sales Support Executive from EuroPC including wireless ergonomic keyboard/mouse.

Relocation of Wokingham BTC users and IT equipment integration with Woking BTC, provision PC's, telephones and desking.
Projects/Development Work:
Upgrading remaining BTM Head Office workstations from Microsoft Office '97 to Microsoft Office 2000 with Outlook 2000 email clients, upgrading of existing McAfee VirusScan 4.5 version to later v8.x technology on all workstations and servers working in conjunction with licensing compliance project through MyTravel Group IT Commercial Director.

Proposal to upgrade existing Compaq Proliant 3000 NT4 Servers with replacement HP Proliant DL380, Microsoft Windows 2003 Servers and transfer of Oracle Databases in conjunction with contract BTM Oracle DBA from Download Software Ltd. (DLSW), MyTravel Oracle DBA's, Giant Computers and BTM Director of IT and Customer Solutions - upgrading Oracle to MyTravel Group standard Oracle 9i. Eventual aim to replace existing Oracle database with Oracle Financials. Project to review consolidation of existing Windows 2000 RAS Server and File/Print Servers and upgrade to latest version of Symantec/Veritas Backup Exec (version 10d) and Maxell SDLT tapes.

Preparing test workstations for evaluating/testing/debugging of new database applications prior to roll-out throughout BTM BTC's (Business Travel Centre's). Installing travel booking applications and Oracle clients onto laptops for Operation manager and Business Support Exec.

Consolidation of Email and web site domain names, working in conjunction with web management company. Redirecting of .com addresses to allow misaddressed email to be delivered to intended recipients and registering of .eu domain names(s).

Investigating "Safe disposal" of "end of life" IT hardware (monitors, PC's etc) in conjunction with the Sales Support Executive obtaining information from local council and London Facilities Ltd.

Evaluating hardware upgrades including replacement laptop technology and flat screen displays to replace redundant CRT technology within BTM regional offices from a specification and investment prospective for budget planning and authorisation.

Planning introduction of "ACT! from SAGE" for workgroups - Contact management (CRM) tools within BTM, working in conjunction with Sales Support Executive, Head of Sales and Account Management and consultants Inta-Act Ltd.

Planning of replacement Group Finance Package based on "Oracle Financials" in conjunction with the Finance Director and Director of IT and Customer Solutions.
BTM IT Relocation Project - March 2006:
Planning in conjunction with the Senior Desktop Support Manager based at MyTravel Group IT in Rochdale the relocation of the existing Woking based IT infrastructure in order to centralise/relocate to the Group HQ in Rochdale with the IT function ceasing within the BTM Head Office at Woking, completion date March 31st 2006.

"Knowledge transfer" documentation produced; Server management details, fault finding information and logon/password authorisation. Travelled to Group IT in Rochdale during final phase prior to leaving BTM in order to complete handover/transition planning.

Liaising with Business Support Executive in order to integrate existing contents of BTM IT Support site into the BTM Intranet in order to phase out in-house support system and replacing with MyTravel Group "iSupport helpdesk" system. Adding desktop shortcuts to all BTM user profile to enable access to replacement support facilities. Ensuring all workstation had Terminal Services client installed (Windows 2000 Professional). Monitoring/Processing MyTravel Oracle Web iSupport IT Support Helpdesk System.

Installation and configuration of Intranet based RailPlanner application added to "new" Windows 2000 Server using IIS, update windows desktop shortcuts, MyTravel Money and IP/WINS addresses updated for all BTC users pointing to Group IT infrastructure.

Consolidation of user directories/folders from numerous BTM servers onto a centralised data server ready for relocation to Group IT in Rochdale. Remapping of user network drives and associated personal/departmental security permissions.

"Ghosting" of new drives to External USB Freecom 160Gb hard drive, Removal and transfer of all files servers to Group IT in Rochdale.
Awards:
---
BTM Woking Comms Room - Server Racks and Patch Panels

(click thumbnail to enlarge)
---
Career Experience March 1999 - November 2004
Company activity: Interior Design, Design and Build, Business Services and Data Management.
Located: Based at the MJF Group offices located in Uxbridge, Middlesex.
Job Title: IT Manager
Supporting 70+ users with 15 back office servers.
Providing Support, Management and Development of IT Infrastructure and Services within the group (five operating companies) at offices in Uxbridge and Central London with Operation Centre's located near Henley-on-Thames and Newbury, Berkshire.
Made redundant from the MJF Group in November 2004.
Typical "Day to Day" Activities and Responsibilities:
Helpdesk and PC Support.

Software licensing programmes, arranging new/additional licences and managing subscriptions (including Microsoft Volume Licensing Center (eOpen Licensing Management) and Autodesk subscriptions).

Remote support out of hours – Server installs/reboots, monitoring of SurfControl filtering. MJF Data Management emergency remote support to aid 24 hour operation.

Daily, Weekly and Monthly Security Back-up/Rotation Tapes.

Maintenance contracts.

Prioritising of Projects and Workload.

Setting up new starters with IT equipment (laptops, software, support etc), setting up user logon profiles, cancelling former user accounts (cancelling remote dial-up, Outlook Web Access rights transferring mailboxes to managers or alternative delivery recipients), updating Phone lists and Intranet site details.

Management of Comms Cabinet CAT5 patching using 3COM Switches and Hubs.

Monitoring the IT News sections of the media and supplier mail shots/news releases, evaluating software and recommending the introduction of new software applications and procedures to enhance the business "backbone" and to ensure that the company kept at the forefront of new technology and business trends.

Discussing with Directors/Managers and end users future project requirements or staff requests, e.g. Adobe pdf.

Updating on a regular basis when released virus "DAT" updates in order to keep all systems fully protected. Protecting against internet security issues using Firewall(s) and SurfControl filtering integration.

Development of the MJF Intranet site(s) to provide additional support for users and colleagues.

Administration/maintenance of the ACT! CRM (Customer Relationship Management) databases (user logons etc, database maintenance, arranging and detailing customisation).

Working closely with Support Companies….Project Management, Support Engineers, ISP (Internet Service Providers) including the selection of the best suited teams/individuals for specific tasks/requirements.

Telephone handset installations/relocations, patching into Comms cabinet and assigning extension numbers and working closely with fellow colleagues with programming.

Replying to clients receiving an "Email Undeliverable" report from the mail server, forwarding on emails to intended recipients where appropriate and replying to sender notifying correct address for future contact.

Liaising with suppliers for the ordering of new and replacement hardware and software applications.

Key Holder (on occasion called out following break-in's at the Uxbridge site, dealing with police/security officers etc. working with the Group Purchasing Manager to resolve Insurance claims etc) working to resolve spate of laptop thefts over a period of months prior to the installation of a shutter system. Introduction of Kensington security locks to secure laptops. Opening up/closing the office as required, weekend access for personnel.

Involvement in training of users in a variety of software applications in conjunction with the HR Manager.

Management of Network Printing devices.
Achievements whilst at MJF:
Operating System Consolation – Server: Novell Netware removal prior to "Year 2000", including Y2K compliance management programme – December 1999. Microsoft Windows NT4 Servers upgraded to Windows 2000 Server/Active Directory and then continuing through to 2004 with the introduction of latest version Windows Server 2003. Desktop: Microsoft Windows NT4 Workstation and Windows'98 Desktop/Laptops upgraded to Windows XP Pro. Email: Microsoft Exchange v5.5 upgraded to Exchange 2000/2003.

Negotiating and setting up of "Hotline" Support contracts for numerous hardware and software applications.

Software licensing including OEM (Original Equipment Manufacturer) licences and the introduction of subscription licensing.

Design Studio "state of art" software and hardware introduction, CADstations, large format plotters, colour printers. All Design Studio software licences either on Subscription renewal or on Volume licensing agreements in order to stay at the forefront of design technologies.

Liaising with Internet Service Providers (ISP's) in regard to Leased lines/ADSL/SDSL and Broadband client service provision for tenants within River House, Uxbridge and Paul Street, London offices.

Successful Planning and implementation of staff relocation within the Uxbridge site including major Design Studio (CADstations) and BSL relocations within the building including all IT and Voice relocation. MJF City office managing network infrastructure relocation from Paul Street to Leonard Street, Old Street London offices including Sales, Admin and Design (CADstations) department facilities, IT and Telecoms equipment.

Intranet development consisting of both a general site incorporating a wide range of company information, together with extensive on-line "IT Support and Advice" section plus numerous specialist "web portals" and sites including a comprehensive "authorised access" Group IT Support site comprising details of user passwords, support contracts, SLA's (Service Level Agreements), licensing renewal dates and cover, equipment allocation/serial numbers/asset management and network infrastructure information.

Software and Hardware replacement for reliability by introduction of new technologies: e.g. Monitor enhancements 15" up to 17" flat screen CRT to 19" flat screen CRT to new 17"/19" flat screen LCD technologies within several departments, Design Studio monitors upgraded to 22" flat screen CRT multimedia monitors. Mouse consolidation from original Logitech/Microsoft Mice through to Microsoft Wheel Ball Mouse to latest Microsoft Optical Wheel mice. Laptop consolation….phasing out of older models and specifications….standardisation and memory enhancements to allow greater performance and ability to run latest software packages such as Microsoft Office 2003. Pocket PC handheld devices replacing Palm devices to provide enhanced integration with office based facilities.

Providing stable secure Intranet services for web based applications such as RS-WEB, working closely with the supplier's development team.

Introduction of replacement technologies for "back office" such as Microsoft Exchange (including remote access technology) and "desktop applications" such as Microsoft Project replacing non-standard or pragmatic software applications (ASTA and MAIL).

Introduction of new "back office" technologies including SurfControl web and email filtering techniques comprising of a heavily customised version introduced for the various group companies. Introduction of email disclaimer "footers" to all outgoing emails…including web site address "marketing"….setting up of web site address aliases to personal email address matched against associated company name.

Holiday Cover availability support in place covering virtually all aspects of the IT infrastructure. Emergency call-out available remotely.

Refurbishment of the Uxbridge Comms Room following major flood, working with "Redd Projects" Project Management team and support companies in order to minimise downtime to business critical IT services.

Uxbridge Comms Room development from a single "storeroom" area to a complete fully functioning high tech Comms Room facility.

Design and development of a dedicated client web site for MJF Business Relocation.

Enhancement/modifications made to Redd Projects web site.

Introduction of numerous web based applications to enable users to work off-site/from home such as Outlook Web Access, Citrix Web Interface, Intranet sites for company information/contact details. All set-up with unique URL's (web addresses for ease of access).

Launch of Citrix Metaframe Server for remote site interconnectivity, installation of Citrix clients with the aim of replacing multiple local site servers and their related support issues.

Working with Computer Aid International for recycling "End of life IT equipment" for refurbish charity use.

Working out of hours in order to minimise disruption to users and impact to the business.
IT Systems Overview:
Supporting Microsoft Desktop Applications: Office Professional, Microsoft Project Professional, VISIO Professional and AutoRoute. Desktop Operating Systems utilising Microsoft Windows XP Professional and formerly Windows'98SE.

Management and Maintenance of Microsoft Server Operating Systems: Microsoft Windows NT4, 2000 and Windows Server 2003 including Active Directory/SUS plus Microsoft Exchange Server with remote access services Outlook Web Access and Outlook Mobile Access. Microsoft SQL Server, ISA Server and Internet Explorer.

Supporting Autodesk AutoCAD, ADT, AutoCAD LT, Autodesk On-site View, Discreet 3ds Max and Autodesk VIZ visualisation products in conjunction with customised bespoke programs supplied by Herman Miller for designing, quotations and parts listing.

ACT! Customer Relationship Management (CRM) application (developing in conjunction with third party developers, customisation and installation).

Supporting/Upgrading users with Adobe Acrobat/Acrobat Pro/PhotoShop/Encore DVD/Premiere Pro/InDesign software packages.

Supporting/Upgrading users of Macromedia Director, Fireworks and Flash software applications.

Using Symantec pcAnywhere and Norton Utilities to manage remote systems and fault diagnostics.

O'Neil's Data Capture Systems.

Supporting Maconomy Group Finance solutions utilising Oracle databases via third party support and in conjunction with the Group Finance Director.

Security backup provision and tape rotation applications provided via DAT and AIT drives using Veritas Backup Exec software additional emergency file/directory recovery using Executive Software's Undelete Server Software.

Management and Maintenance of Citrix MetaFrame Presentation Server running on 100Mbit LAN and WAN router based Microsoft Windows 2000 Server and Server 2003 networks via Microsoft Windows XP Professional clients over ADSL and SDSL networks together with Web interface for Citrix MetaFrame Server Portal access via Internet browser and Citrix Clients for PDA's and home PC's.

File Server's and Network Infrastructure protected by multiple APC UPS (Uninterruptible Power Supply) devices together with numerous hardware firewalls from Cisco Systems connected to ADSL and SDSL respective services.

Mobile devices including the integration of Pocket PC handheld PDA's (Personal Digital Assistant's), Wireless Technology and Microsoft Outlook Mobile Access providing connectivity solutions for mobile devices.

Development of the Group Intranet site, client portals and IT support sites using Microsoft FrontPage running on the Microsoft Windows Server 2003 platform.

Web and email filtering tools using SurfControl applications for Microsoft ISA and Exchange SMTP mail server.

Anti-Virus protection from McAfee using GroupShield and VirusScan products throughout the group.

Installation/Configuration of high-end graphics cards into Microsoft Windows XP Pro CADstations.
Projects underway at time of redundancy:
Mobile technology project: GPRS Mobile/Bluetooth laptops connectivity, Blackberry handheld technology for mobile email, iPAQ/GSM/GPRS, Orange SPV/Smart Phone with Microsoft Outlook Mobile Access in place and evaluating.

On-going upgrade of existing Servers to Windows Server 2003 from Windows 2000 Server and developing plan for the eventual replacement of Windows NT Server (investigating MS Virtual Server technology).

Wargrave Portacabin Project: Replacement Microsoft Windows XP "dumb" terminals and monitors, transfer of existing printer, UPS (uninterruptible power supply), Citrix reconfiguration and Security service packs.

Microsoft Office 2003 introduction upgrading from existing Office XP Pro licences (subscription).

Evaluating Microsoft Windows XP Pro Service Pack 2.

Investigation into the EU – European Waste Electrical and Electronic Equipment Directive (WEEE).

ACT! Database consolidation and investigating new upgrade of the ACT! CRM application offering greater compatibility and integration with Outlook.

Managing the introduction of Microsoft ISA 2004 (Firewall) installed on replacement server (existing server re-utilisation/rotation).

Thatcham Warehouse Project – SDSL interconnectivity, consolidation of MS SQL/O'Neil's replication server.

Investigating possible introduction of "ruggedised" portable with wireless connection for the remote Data Management Warehouse site(s) for data logging/asset tracking throughout the warehouse site.
---
MJF Group - Comms Room (Uxbridge)

(click thumbnail to enlarge)
---
Career Experience April 1998 - March 1999
Paragon Business Furniture Plc. (subsequently part of the Logic Office Group).
Company activity: Systems Furniture Manufacturers.
Located: Based at Paragon's offices located in Wembley, Middlesex.
Job Title: Studio CAD Supervisor
Supporting 8 users and 4 users respectively + 2 servers.
Managing, supporting and developing the Studio's IT infrastructure within Wembley (team of 8) and Leeds (team of 4) offices based on Microsoft Windows NT Workstation + NT Server environments involving Microsoft Office, Cyco AutoManager Workflow (Drawing Management Database), Corel, VISIO, Adobe, Autodesk and Kinetix applications.
Overview:
Setting up Procedures and Maintaining systems to ensure the efficient running of the Paragon Studio IT Infrastructure (CADstations, servers and large format plotters/colour printers): "System Housekeeping", Anti-Virus procedures, Security back-ups.

Investigating new hardware and software packages in order to improve the services offered by the Studio, creating a "CAD Strategy" for Board Approval.

Creating Word templates for Work Schedules, Request forms, Fault call log sheets, Fax and Memo headers.

Member of the Paragon Web Site Steering committee.

Creating Visio documents for Organisation charts, Network Diagrams.

Training of staff, discussing their existing IT requirements and needs for the future.

Liaison with Paragon Group IT support personnel, arranging Engineer visits, technical support contracts with IT suppliers and developers.

Assisting re-cabling Wembley and Leeds Studio environments with CAT 5 standard cabling.

Investigating the introduction of SmoothMove Panoramic Viewers for customer presentations.

Participating in regular departmental meetings to feedback both existing and future developments within the Studio IT infrastructure and explain new services or facilities available to users. Together with feedback reports from User Group meetings attended.

Customisation of AutoCAD Menu's for selection of Paragon Product Range Planning Symbols.

Investigation into Telecommuting for Project Management team.

Producing PowerPoint Presentations for National Sales Meeting/Conference.
IT Systems Overview:
Hardware:- Supporting departmental Microsoft Windows NT4 Server based Local Area Networks (LAN) connected via Hub(s) to Company Wide Area Network (WAN) for Email/data transfer/Internet access (via ISDN), Research Machines Pentium/PII PC's based hardware running Windows NT4.

Output and Support devices:- UPS, HP SureStore DAT drives, Iomega 100Mb ZIP drives, Flat bed Scanners, HP DesignJet 650C/750C large format printers, Epson A3+/A2 Colour Inkjet Printers.

Supporting Software Applications:- AutoCAD Release 13/14, Kinetix 3D Studio MAX 2.5 and VIZ R2, Microsoft Office'97 Professional, Outlook'98, Frontpage'98 and Project 4.1, Adobe PhotoShop LE, PageMaker 6.52 and Acrobat 3.0, CorelDRAW 8.0 and Gallery 1,000,000, Cyco AutoManager Workflow 5.0/5.1, VISIO Standard 5.0, Dr.Solomons Anti-Virus Toolkit, Diskeeper Software (Server/Workstation), WinZip 7.0 file compression utility and Seagate Exec tape backup.
---
Career Experience July 1988 - April 1998
Flexiform Business Furniture Ltd.
Company activity: A leading British manufacturer of high quality Office Systems Furniture with contracts throughout both Public and private sectors of industry.
Location: Based initially at offices located in Lion House, Islington High Street, London N1 and subsequently based within the Business Design Centre in Islington, London N1.
Job Title: Pre-Sales Systems Co-ordinator (formerly CAD Space Planner and Space Planning Manager).
Supporting 12+ and 8 users respectively + 2 servers.
Systems Co-ordinator for Pre-Sales operations based at Flexiform's London and Bradford offices - Monthly travelling between sites to perform installations, technical support, troubleshooting, customisation and maintaining systems, together with meetings with Manager's and Director's to discuss progress of development projects and system proposals. Previously to moving into IT management managed the Space Planning department working closely with Sales force and Storage Survey teams based within the London Sales Centre together with client site visit's to discuss their requirements followed up with client presentations (CAD floor plans showing building details and proposed furniture layouts together with Sample boards showing colour and fabric recommendations).
Overview:
Working initially within the Space Planning team as CAD Space Planner, receiving work from Sales force and Storage Survey teams. Visiting client sites and discussing their furniture requirements and planning considerations. Creation of colour boards/sample boards and presentation to clients. Latterly providing Space Planning management in the role of Space Planning Manager allocating and managing workload prior to moving into subsequent IT based role of Pre-Sales Systems Co-ordinator with responsibilities for the London Sales Centre and the Bradford Sales & Marketing Department.

Role of Pre-Sales Systems Co-ordinator responsible for installation and administration of Windows for Workgroups and Novell Netware Local Area Network (LAN) installations at London and Bradford sites, installation and configuration of network hardware and software, together with associated LAN facilities including Electronic mail (Email), Fax and group Scheduling facilities using Novell GroupWise. Proposal put forward to introduce Windows NT Server to replace Peer to Peer LAN for the Bradford Sales and Marketing LAN.

Development of Planning and Survey departments within the Sales Support departments at Flexiform involving the customisation of standard applications to meet company requirements; Customisation of AutoCAD software using AutoCAD development selection "Menus" for all Flexiform product ranges.

Employment of contract and permanent Planning staff, selection of and liaison with Drafting bureau.

Upgrading of old PC systems to extend their usable working lives, Intel Overdrive Chips, Memory etc.

Installation of Hardware: Memory (SIMM's), Ethernet Cards, I/O Cards and Graphics Cards to IBM Compatible Personal Computers together with Installation and configuration of New PC's to existing Local Area Networks.

Word Processing applications (Microsoft Word) for Sales/Marketing, Service/Installation and Direct Marketing Operations. Production of report to board level on the introduction of Windows based WP system.

Installation and Configuration of DOS, Windows (various flavours), Novell Netware, Operating Systems.

Responsible for the programming and day to day operations of the BT Meridian Norstar Telephone System, Private Circuits via shared speech/data through BT Kilostream MUX connections between sites.

Provide Technical support and Computer Training to all departmental members (eight users in Bradford and five directly responsible for in London together with associated Sales department personnel from time to time).

Contact Management Software for Direct Marketing operations incl. 4th Dimension (Apple Mac based), Tracker (Windows based). - plus limited experience of Goldmine software (Windows based).

Product evaluation, Product demonstrations/presentations of reports and proposals to board members and users.

Software/Hardware specifying and purchasing (within agreed annual budgetary constraints).

Negotiating and maintaining maintenance contracts for hardware and software.

Responsible for the smooth running of various departmental systems.

Working out of hours in order to minimise disruption to users and impact to the business.

Providing back-up service to the Planning department in Flexiform London office, including on-site visits to clients premises in order to take detailed briefs furniture/planning requirements.

CAD Space Planning (Designing Office Furniture layouts for clients) using customised Autodesk's AutoCAD through to Release 14.
Summary of Flexiform Projects:
Project Manager for the Design and Implementation of the Flexiform "Project Compiler" system, working as a team with users, suppliers and programmers (development based on Microsoft Access v2.0). Subsequent training of eleven staff using new system, (including transition from MS-DOS to Microsoft Windows platform).

Proposal put forward to board level concerning recommendations for the replacement of an existing UNIX based Sun SparcStation Design Office Computer System (seven operators) with a new high performance Windows NT PC based system in order to dramatically reduce investment in maintenance, new hardware, training costs. Providing commonality/sharing of three dimensional data between Design and Marketing teams.

Additional module produced for Service department utilising common features of the "Project Compiler" system produced for the Pre-Sales department.

Relocation of the Flexiform London Sales Centre from existing location into new offices. Involving the planning and costing for relocating PC's and VDU's, IT and Network cabling, Telecoms, Fax and Modem links.

"Project Compiler" System designed to extract all product details automatically from an AutoCAD Space Planning layout or Storage Cabinet Layout to produce fully itemised "Estimates" including price information, discount and product for presentation to clients in order to minimise errors occurred on existing manual system.

Integration of existing "stand alone" Bradford Sales Office Windows PC system and Design Office Network to the Sales and Marketing Local Area Network, sharing all Network devices including file, applications and print sharing.

Installation of dial-up networking/modems between sites using pcAnywhere software for remote support.

Relocation of Edinburgh based AutoCAD system to integrate within the Bradford Sales and Marketing LAN.

Introduction of NEXUS contact management DOS program to Windows'95 based system (DOS emulation) within the London Sales Centre.

Space Planning and ordering of furniture for the London Sales Centre Sales Office and Showrooms.

Investigation and proposal submitted for an introduction of ISDN (Integrated Services Digital Network) to the London, Bradford and Edinburgh Offices in order to share Data, Fax, Email, Internet and Internal telephone services throughout the London Sales Centre/Pre-Sales Deapartment and Bradford Sales and Marketing LAN's (project shelved).

Liaison with Business Design Centre Property Maintenance team arranging Displays and Membership cards (Security passes).

Designing price list data for launch of new Furniture range, working closely with Graphic Designer (using Apple Macintosh - Desktop Publishing) together with other Price List and Literature design. Proof reading and adding content where appropriate.

Managing the London based Space Planning department, allocating work and projects. Working to tight deadlines, producing CAD layouts and furniture schedules for use by Sales personnel.

London Showroom Reception manning, welcoming clients to the Flexiform London Showroom and arranging for Sales demonstrations where appropriate.

Liaison with lighting companies (Luxo), Plant display, Desktop accessories (Rubbermaid, Eldon), Fabric companies, Air Conditioning, Electrics, Lighting, Plumbing, Ordering furniture/Planning Layouts, Networking cabling, BT and Mercury Telecoms (Modem links..).
IT Systems Overview:
Hardware:- Ethernet based Local Area Networks running Novell Netware v4.1/Novell GroupWise v5.2 (London) and Microsoft Windows'95/NT peer to peer/Windows NT Server (Bradford). Windows PC's used within the Space Planning/Survey, Sales Administration and Service/Installation Departments (London and Bradford) and Marketing Departments (Bradford). Sun SparcStation's - limited experience running AutoCAD Release 12 for SUN OS. Apple Macintosh - limited experience gained using 4th Dimension Tele-Sales Database system.

Output and Support devices:- Networked Laser Printers (HP Jet Admin), InkJet and Large Format Plotters. Oce Graphics Direct Thermal Plotters (Arranged for a Oce remote showroom contract to enable client demonstrations by Oce Sales Personal within the Flexiform London Showroom - shared facilities allowing Flexiform to benefit from the very latest printing technology).

Operating Systems:- Novell Netware v3.12 and v4.1 and Microsoft Windows for Workgroups v3.11 Network Software, Microsoft MS-DOS v3 through v6.3, Windows v3.1, v3.11, Windows'95 and PLUS! (Utilities) together with NT Workstation v3.51 and v4.0. Apple Macintosh (System 7) and UNIX (SUN OS v4.1.3 with Open Windows) - limited experience.

Supporting Software Applications:- Microsoft Office Professional v4.3 through '97 (Windows v3.11/'95): Word (Word Processing), Excel (Spreadsheet), PowerPoint (Presentations), Access (Database) and Schedule+/Outlook'97. Novell GroupWise v4.1 through v5.2 (Integrated Messaging, Scheduling and Email System). Microsoft Mail (Windows v3.11), Exchange (Windows'95) and Windows Messaging System (Email). Autodesk AutoCAD through to Release 14 and AutoCAD LT (CAD applications). Autoroute Express (Route Planner). PaintShop Pro (Image Editing). Lotus Organiser (Personal Scheduler). Visio (Network diagrams etc..). Attachmate Kea 420 (UNIX to PC Terminal Emulation software). Procomm Plus (integrated FAX, Terminal Emulation, Internet Browser). Utilities included: Cheyenne ArcServe for Windows NT/Novell (DAT Drive Back-up system), WinZip, Quarterdeck Cleansweep, WinProbe and QEMM programs, TextPad (Text Editor), RAM Doubler, Internet, Remote Access, Electronic Fax and Email access: Contact Management Program database via external modem, together with remote access for technical support via pcAnywhere and USR modem(s). FaxServe. Lotus SmartSuite'96 and Lotus 1-2-3'97 editions - limited experience.
Day Release and Evening college course:
---
Career Experience July 1981 - July 1988
Aircraft Materials Ltd. (at the time a part of Williams Holdings Plc. and based in Watford, Hertfordshire and Newton Abbot in Devon, subsequently part of Irvin-GQ).
Company activity: Specialists in the field of Airborne delivery systems, Parachute fittings and small mechanisms for both Civil and Military applications. Used by British MoD; RAF, Army and Navy + Commonwealth and Foreign governments.
Location: Based at AML's offices located in Watford, Hertfordshire.
Job Title: Design Engineer (initially Trainee Draftsman and following training/shop floor experience became a Design Draftsman prior to Design Engineer).
Working in a Defence industry approved Design Office. Part of a team of draftsmen and designers producing Engineering drawings for the manufacture of Safety equipment for use on Ejection seats in Military fighter aircraft, together with designing "heavy drop" equipment for parachuting vehicles and supplies to ground forces by air using Hercules C130 transport aircraft.
The Design Office approved by the MoD in accordance with AQAP 1 and CAA Group A1. Working to Def-Stan (Defence Standard) 00-970, 0510 and BS.308 drawing practices.
Summary:
Experienced various engineering disciplines throughout the company including Manufacturing, Assembly and Inspection/Quality Assurance. Experience included the use of various shop floor machinery including Grinders, CNC Milling machines, Vertical drilling machines and Lathes together with Assembly, Measuring and Testing work.

Engineering projects included the setting up of a Bill of Materials (BOM) section as part of Computer-Aided Production Management (CAPM) system, working at companies' office in Newton Abbot, Devon (1988).

Setting up a Drawing Office Management System on a IBM PC using SMART Database package (1986-88).

Ordering of Drawing Office consumables, Use of Large Format copying devices, Design and Production of drawing border sheets to ISO standards.

Exhibition stand design and manning (Farnborough International and Redhill, Surrey).

Technical Library Management - Filing/Updating of MoD standards and British Standard publications, Introduction of new folder labelling format.

Display model making.
Day Release and Evening college course:
Whilst at AML, studied and completed Business & Technical Education Council: B/TEC National Certificate in Mechanical and Production Engineering together with BTEC Higher National Certificate in Engineering.
---
Demonstrating AML Quick Release Fitting (QRF) within Harrier Aircraft

(click thumbnail to enlarge)
---
Day release and Evening courses - studied at West Herts College (Watford, Hertfordshire).
1989 - July 1993: BTEC Higher National Diploma in Engineering (Mechanical/Manufacture).

1986 - May/June 1987: City and Guilds Course 230, Certificate in Computer-Aided Engineering (CAD-CAM, CNC & Robotics).

1985 - July 1989: BTEC Higher National Certificate in Engineering.

1981 - July 1985: B/TEC National Certificate in Mechanical and Production Engineering.
Short courses - studied at Buckinghamshire College of Higher Education (High Wycombe Campus), CADline (Staines, Middlesex) and via distance learning though Learndirect and the Staffordshire Virtual Learning Centre.
2011: Microsoft Excel 2003 - Spreadsheet Management.

Topics: Moving, Copying and Saving. Formulas, Functions and Ranges. Fomatting Techniques. Working with Large Spreadsheets. Proofing and Printing Spreadsheets, Charting and Web Tools.

2010: Microsoft Excel 2007 Introductory and Intermediate - Spreadsheet Management.

Excel 2007 Introductory: Introduction to organising and analysing business data using Excel 2007. How to create a new workbook, how to enter text and numbers and how to use a range of formulae and functions to make worksheet calculations; Identify Excel's screen components, Open, save and close workbooks, Move and copy data, Work with simple formulae, functions and ranges, Change the appearance of a worksheet using formatting features, Print single worksheets and entire workbooks.

Excel 2007 Intermediate: Perform complex calculations, how to create and work with large spreadsheets, how to use charts to highlight trends and how to publish data on the web; Understand the differences between relative and absolute cell referencing, Use a range of formulae to complete complex calculations, Work with advanced commands on the format menu, Use multiple workbooks and create 3D formulae, Split windows, freeze frames and hide columns when working with large spreadsheets, Create and format charts to highlight trends, Publish workbooks as web pages for viewing or collaboration.

2009: Autodesk Essentials: Learning AutoCAD 2010 and AutoCAD LT 2010

2007: Bentley MicroStation J Essentials

2006: Supporting Microsoft Windows 2000 - Level 3 (Workstation and Server Support).

Course content: Installation of Windows 2000 Professional and Windows 2000 Server, troubleshooting installations, storage devices, file systems, Network Protocols and adaptors, TCP/IP and NetBEUI installation, DHCP, DNS and WINS, Network Security, use of the Microsoft Management Console (MMC), Connection Sharing, Active Directory, Terminal Services, Server Recovery techniques, Remote Access Service (RAS), Virtual Private Networking (VPN) configuration and troubleshooting.

2005: Microsoft Windows 2000 Administration - Level 3 - Windows 2000 Server Management.

Course content: Key features of Network administration, use of Active Directory to manage accounts, PC security and user authenticity, controlling user permissions, set-up user accounts, NTFS management of files and folders, manage printing processes, effectively manage files and folders, manage and store data, use of event logs, back-up and restore data.

2005: Using Microsoft Project - Level 3 - Project Management.

Course content: Create Project schedule, customised Microsoft Project, estimate costs and apply work contours when assigning resources to tasks, using cost factors, format project styles, plan installation of Microsoft Project and identify common set-up problems.

2005: Electronic Communication using Microsoft Outlook - Level 2 (Microsoft Outlook 2002).

Course content: Navigate the application, communicate with Outlook message, schedule with Calendar, arrange meetings and contacts, notes and customise Outlook.

2005: Databases - Level 2 (Microsoft Access 2000) - Database Management.

Course content: Create databases, tables, forms, sort and filter data, relational databases, format and print reports.

1995: AutoCAD 3D Environment Module, 3D Construction and Modelling Module.

1989: Customising AutoCAD.
---
The Institution of Engineering and Technology (IET) (Associate Member).
BCS - The Chartered Institute for IT (Affiliate Member).
---
Managing the Facilities Management User Group web site: web site management - design and development (using Microsoft FrontPage 2003 and Microsoft Expression Web 4); provides information and resources relating to FM and CAFM for use by Facilities Professionals worldwide.
Industrial Design, Engineering Marvels & Motoring.
---
Aged 53
Own Transport and Business Class 1 Insurance
---
Location based near to Junction 17 of the M25 motorway
---

---
Page last updated 26 June 2017 23:10