---
Career commenced in 1981 within the Engineering Industry working as a Trainee Draftsman then Design Draftsman and Design Engineer for a defence contractor; Aircraft Materials Ltd. based in Watford, Hertfordshire, during which time studied Mechanical/Production Engineering at West Herts College where first introduction to computers using Computer-Aided Design (CAD) and Computer-Aided Manufacturing (CAM) techniques including the use of AutoCAD design applications.
In 1988 moved into the Office Furniture industry, working as a CAD Space Planner and Space Planning Manager at Flexiform Business Furniture Ltd. before moving into an IT Support role of Pre Sales Systems Co-ordinator. In 1998 joined another Office Furniture manufacturer; Paragon Business Furniture Plc based in Wembley, Middlesex, in the role of Studio CAD Supervisor followed by an IT Manager role with an Office Furniture Dealer and Interior Design company; MJF Group based in Uxbridge, Middlesex.
Following redundancy in 2004, career moved into the Travel Industry working as an ICT Manager for a Business Travel specialist; Business Travel Management based in Woking, Surrey, and this role ended in March 2006 due to the IT infrastructure being re-located to the MyTravel Group HQ in Rochdale, Lancashire.
In May 2006, returned to the Engineering Industry on a contract basis in the role of CAD Analyst within the Global IT CAD Systems group of Air Products Plc supporting Computer-Aided Design (CAD) and Computer-Aided Engineering (CAE) applications. During July 2008 joined as a permanent employee in the role of CAD Systems Specialist within the Global Engineering group supporting Project Collaboration tools, Product Lifecycle Management (PLM) and specialist Engineering software applications.
During June 2010 joined Astrium Ltd., as an IM - CAD/CAE Service Project Manager/Engineer based in Stevenage, Hertfordshire on a contract basis within the UK CAD/CAE team providing Technical Support for Computer-Aided Design (CAD) and Computer-Aided Engineering (CAE) applications within an Engineering environment.
In July 2011 joined MBDA UK Ltd., as an Mechanical Computer Aided Engineering (MCAE) Tools Support Engineer and subsequently MCAE Tools Support Manager with current title being Principle Engineer* based in Stevenage, Hertfordshire in a permanent role within the Operations Directorate (Mechanical Engineering) providing Technical Support for MCAE hardware and software applications.
---

---
July 2011, joined MBDA UK Ltd., based in Stevenage, Hertfordshire, UK.
"MBDA is a world leading missile systems company with a comprehensive product range designed to meet the land, naval and airborne guided weapon system requirements of each of the armed forces."
MBDA is jointly owned by BAE SYSTEMS (37.5%), Airbus Group (formerly EADS) (37.5%) and Leonardo (formerly FINMECCANICA) (25%).
Working within the Operations Directorate (Mechanical Engineering) as an "Mechanical Computer Aided Engineering (MCAE) Tools Support Engineer" and subsequently "MCAE Tools Support Manager" with current title being "Principle Engineer*" providing Technical Support as part of Engineering Design Capabilities (EDC) for engineering teams within MBDA UK.
"To ensure the Mechanical Engineering (ME) function has the correct software and hardware tools available to deliver its business commitments through approximately 200 users across the main UK sites".
---
* alignment of job titles within the engineering function during 2015.
---
---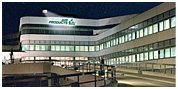 ---
In May 2006 joined
Air Products Plc.
providers of Gas and Chemical solutions worldwide, Industrial Gas Plant Design. Based at the Air Products European Headquarters located in Hersham, Surrey, UK.
---
July 2008 - March 2010: "CAD Systems Specialist"
Providing helpdesk support "Level 2" and "Level 3" via Global STAC support team (helpdesk/troubleshooting); Supporting Product Lifecycle Management (PLM) tools using UGS Teamcenter v7 (Siemens PLM Software) - known as STAC and eSTAC (web) within Air Products, together with being a member of the Global Phoenix helpdesk; Supporting Computer-Aided Engineering (CAE) tools; Intergraph application suite: SmartPlant Instrumentation (SPI),
SmartPlant P&ID
,
SmartPlant Materials
(SPMat formerly MARIAN; Integrated Material Management System) together with Aspen Zyqad.
SmartPlant tools known under the umbrella term of "Phoenix" tools internally within Air Products
.
Overview of the CAD Systems Specialist role


Management using
BMC Software
Remedy IT Service Management
- ITSM tool; Management information (MIS) reporting using Microsoft SharePoint tools and Microsoft Excel reports.
Supporting Product Lifecycle Management (PLM) tools using Siemens
Teamcenter
v7
- known as STAC and eSTAC (web) within Air Products
.
Working as a team member of the STAC IT team; Infrastructure support and testing including upgrades and
Citrix
support (working closely with US based Infrastructure teams).
Chair regular STAC IT/Power User Forum discussion sessions with UK users and business owners.
Project managing in conjunction with the STAC IT team in the US the introduction within the UK and Europe of Citrix based STAC application, troubleshooting of issues in production, testing with IT infrastructure team, technical writing and creating user manual in Adobe PDF format.
Setting up SmartPlant Instrumentation (SPI) and SmartPlant P&ID projects for the Project Services teams together with creating Aspen Zyqad workspaces for users. User account and Plant creation using SmartPlant Foundation (SPF); loader, system administration, desktop client and using SmartPlant Engineering Manager.
---
May 2006 - July 2008: "CAD Analyst"

Working within the CAD Systems team, part of the Global IT organisation in a contract role. Involved with Engineering development projects, providing Computer-Aided Design (CAD); Bentley MicroStation and Powerdraft applications and Computer-Aided Engineering (CAE) support;
Intergraph
tools including PDS (Plant Design System), ISOGEN (Piping Isometrics) and SmartPlant Review, AutoPIPE and Alias Piping Solutions together with Helpdesk management (IT Service Management (ITSM)) and Management Information (MIS).

Overview of the CAD Analyst role
Providing CAD Support, CAD Support Hotline Troubleshooting and PDS Project set-up.
Working with teams based within the UK, US and China.
Supporting Bentley
MicroStation
and
Powerdraft
users together with
Alias Piping Solutions
(including
I-Data Estimator
), Intergraph
PDS
(Plant Design System),
Bentley View
,
ISOGEN
(Piping Isometrics),
MathCAD
(Engineering calculations),
RIPAC
(Estimating and Cost Planning) and
Transoft Solutions AutoTURN
(Roadway and Vehicular flow for Plant Design) applications.
STAC and Phoenix "Level 2" helpdesk support within a Global team environment.
Helpdesk system based on BMC Software's
Remedy IT Service Management
AR System technology.
Using DELL hardware, Microsoft Windows XP Professional Operating System, together with Microsoft Office applications and
Citrix
connectivity solutions.
Updating of CAD Systems Intranet pages (using
Microsoft Content Management Server
tools) together with managing online share documentation (using
Microsoft SharePoint
application).
Supporting specialist graphics technology for dual screen CAD workstations including
Matrox Graphics Duelhead2Go
.
Project archiving; CD/DVD media, indexing and off-site storage. Third party project collaboration and FTP site transfer of Project data, Microsoft Excel documentation tracking of collaboration activity.
Logging support calls relating to Engineering applications used by Design teams including
Frameworks
and
SmartSketch
tools.
---

Global Facilities, Plant and Equipment

Photographs Copyright © Air Products and Chemicals, Inc.

---

Click image to enlarge
---
Due to global restructuring, position eliminated at the end of March 2010, with centralisation of technical support functions transferred to the Corporate Head Office (US) and to the ASIA office: Shanghai, China.
---


---

In April 2005 joined Business Travel Management as "ICT Manager" based at BTM's Head Office in Woking, Surrey, UK.

BTM, a travel management company specialising in providing bespoke travel packages to suit a clients business needs.

Responsible for managing a busy helpdesk and IT team providing support at the Head Office location together with fifteen regional Business Travel Centre's located throughout the UK including offices in Northern Ireland, Scotland, Wales and until December 2005 office in the Isle of Man.

Working closely with MyTravel Group Plc. support services.

Supporting rack based Compaq/HP and Fujitsu-Siemens server technology, Dell desktop PC's together with Toshiba and Samsung laptop's.

Server Operating Systems including Microsoft Windows NT4 Server/Advanced Server, Windows 2000 Server and Windows Server 2003. Desktop Operating Systems including Windows 2000 Professional and Microsoft Windows XP Professional running desktop applications Microsoft Office'97/Outlook'98, Office 2000 and Office XP.

Network Printing via HP JetDirect and HP Web JetAdmin IP printing technology.

Managing BTM's entry within MyTravel's Rochdale Data Centre's Microsoft Exchange 2000 email server, distribution lists and user contact details. Spam controls provided via MyTravel's Barracuda Networks technology.

Bespoke Database applications running Oracle 8i Enterprise technology. Industry standard Travel applications including Galileo, Focalpoint and Amadeus online travel booking systems together with Elgar Rail Ticketing System. TIMES 3 "Management Information Solutions" support by NextGen Computing, Net Trans Services, RailPlanner technology provided and supported by Travel InfoSystems and RADIUS with Radius Wheel Technology.

Business Solutions provided and supported by ProCon Solutions based in Denmark including Pro:TAS, Pro:BSP and Pro:TAS Finance applications. Reports produced using Crystal Reports 8.5 and Adobe Acrobat (PDF).

Payment systems from Streamline, transactions via AMEX and Diners Club.

IT Support "Helpdesk" Intranet site updating using Macromedia Dreamweaver MX with integrated databases.

Supporting Woking Head Office Avaya "SDX" INDeX Telephone systems and programming.

Web filtering tools using customised SurfControl application (running on a Windows 2003 Server/ISA Server 2004 platform).

Veritas Backup Exec software application used in conjunction with Compaq SDLT internal tape drives, providing daily, weekly and monthly scheduled security back-up's with off-site storage of archived tapes for disaster recovery.

McAfee Anti-virus protection, management and automated distribution (in conjunction with System Scheduler/PsExec from Splinterware and Sysinternals).

Internet access provided by Microsoft ISA Server and network connection via CISCO Systems routers, working closely with MyTravel Group Comms team.

Automated deployment of Microsoft security patch and product updates via Windows Server Update Services.

Remote support using VNC, DameWare "Mini Remote Control", CISCO Systems VPN applications and "FREEping" technology from tools4ever.

Supporting/Configuration of Blackberry handheld devices via Vodafone Network in conjunction within the MyTravel Data Centre IT Support team based in Rochdale.

PC hardware and software troubleshooting utilising Norton Utilities & Norton Ghost, GetDataBack, Lavasoft Ad-Aware, CCleaner, Freecom (Backup devices), UPS Systems and Microsoft Windows Antispyware technologies.

Reproduction technology using HP ScanJet A4 scanner for document reproduction, creating CD-R's using NERO CD Creator software.

Standard utilities and viewers including Adobe Reader and WinZip file compression applications.


---
BTM Woking Comms Room - Server Racks and Patch Panels
---
Extended contract ended March 2006 due to relocation of IT infrastructure to MyTravel Group IT located in Rochdale, Lancashire, UK.
---
---
In March 1999 moved to MJF Group based in Uxbridge, Middlesex, UK. "IT Manager" responsible for the management and support of the IT infrastructure of the Uxbridge and City offices together with remote Operation Centre's based in Berkshire.
The MJF Group of Companies comprising specialist companies including; Design & Build projects - REDD Projects Ltd., Office Systems Furniture dealerships - MJF Interiors Ltd. located in Uxbridge and until 2003 MJF City Ltd. located at Old Street, London; providing Herman Miller product ranges and the use of MillerCAD drafting system for 2D/3D office space planning designs and visualisation.
Office Relocation, Transportation and Data Storage - MJF Business Services Ltd. comprising MJF Business Relocation, MJF Storage and MJF Furniture Rental together with MJF Data Management offering remote Record Management services located near Henley-on-Thames and Thatcham, Berkshire.
Between December 1999 and September 2001 provided IT support and infrastructure for Wiesner Hager at their offices located within MJF City Ltd.
Supporting IT Infrastructure at multiple sites including Desktops, Laptops, File and Print Servers incorporating various software applications including eight licences of Autodesk AutoCAD, four licences of Autodesk ADT 2004 together with Autodesk On-site View on handheld devices plus numerous licences of AutoCAD LT. Discreet 3ds Max and Autodesk VIZ visualisation products.
Microsoft Office Professional, Project Professional, VISIO Professional, Publisher and AutoRoute. Adobe Acrobat/PhotoShop/PageMaker/Premiere Pro and Encore DVD. ACT! Customer Relationship Management (CRM) application. Macromedia Director/Fireworks and Flash. Symantec pcAnywhere, Norton Utilities, O'Neil's Data Capture Systems, Microsoft Exchange Server with Internal Instant Messenger clients and Outlook Web Access. Microsoft SQL Server, ISA Server and Internet Explorer. Maconomy Finance solutions utilising Oracle databases.
Citrix Metaframe Server running on 100Mbit Local Area Network (LAN) and Wide Area Network (WAN) router based Microsoft Windows 2000 Server networks via Microsoft Windows XP Professional clients over ADSL/SDSL networks together with Citrix Web Interface access via Internet browser.
Server Operating Systems of Microsoft Windows NT4, Windows 2000 Server and Windows Server 2003 with Desktop Operating Systems including Microsoft Windows '98SE and Windows XP Professional.
Mobile devices including the integration of Pocket PC hand held PDA's (Personal Digital Assistant's) together with the introduction of Microsoft Mobile Information Server.
Development of a Group Intranet site, client portals and IT support sites using Microsoft FrontPage.
Introduction of web and email filtering tools using SurfControl application on Microsoft ISA and Exchange servers.
---
MJF 3D Design Visual and Comms Room (Uxbridge)
---
Made redundant from MJF Group in November 2004.
---

---
In April 1998 moved to Paragon Business Furniture Plc. - Systems Furniture Manufacturer based in Wembley, Middlesex, UK.
In the role of "Studio CAD Supervisor" supporting the Wembley and Leeds Studio facilities, involved with the support of AutoCAD CADstations together with 3D Studio MAX/VIZ software and 3DS plug-in's such as SmoothMove. Architectural Desktop and AutoCAD AEC applications together with CorelDRAW, Adobe PageMaker/PhotoShop and VISIO together with Cyco AutoManager Workflow document management applications.

Creating company presentations using Microsoft PowerPoint for Annual Sales meetings.
---

Paragon Satellite Call Centre Workstation

Click image to enlarge
---
---
From 1988 - 1998 employed by Flexiform Business Furniture Ltd. based at Islington, London and Thornbury, Bradford, West Yorkshire, UK.
Flexiform, a leading British manufacturer of high quality Office Systems Furniture with contracts throughout both Public and Private sectors of industry, employed in the role of "CAD Space Planner" designing office floor plan layouts and liaising with clients to fulfil their requirements, using Autodesk AutoCAD applications together with custom in-house bespoke database product extract routines for producing estimates/quotations developed using Microsoft Access, eventually becoming "Space Planning Manager".
Space Planning and Specifying Office Furniture for the London Sales Centre and Showroom.
Subsequent development into the area of general IT Management later becoming "Pre-Sales Systems Co-ordinator" for the company with responsibility for the London and Bradford IT Infrastructure involving parts of Design (running Radan Radraft CAD Systems), Sales, Survey and Planning (using Autodesk AutoCAD, AutoCAD AEC and AutoCAD LT CAD Systems), Service and Sales Administration (using Microsoft Office and Lotus SmartSuite applications) running on Novell NetWare and Microsoft Windows NT Server Networks.
Responsible for the programming and day to day operations of the London Sales Centre BT Meridian Norstar Telephone System.
Completion of College Courses started whilst at AML; BTEC Higher National Diploma in Engineering (Mechanical/Manufacture).
---
---
1981 - 1988 started career at Aircraft Materials Ltd. (a member of Williams Holdings Plc in 1988 and at the time located in Watford, Hertfordshire and Newton Abbot in Devon, UK).

Specialists in the field of Airborne delivery systems (using RAF Lockheed C130 Hercules Aircraft based at RAF Lyneham, see also JATEU), Man carrying parachute fittings and small mechanisms for both Civil and Military applications. Used by the British MoD; RAF, Army and Navy together with Commonwealth and Foreign governments.

Producing Quick Release Fittings for use with Martin-Baker Ejection seats.
Initially employed as a "Trainee Draftsman" through "Design Draftsman" culminating in a role as "Design Engineer" upon leaving in 1988 to make a career change from Drawing Board/Paper based Engineering into the area of Computers and Computer-Aided Design (CAD) technologies.
Experienced various engineering disciplines throughout the company including Manufacturing, Assembly and Inspection/Quality Assurance.
Day & Evening studies at West Herts College; B/TEC National Certificate in Mechanical and Production Engineering together with BTEC Higher National Certificate in Engineering.
---
---
---
1995 - 2002 Regularly attended Autodesk User Group UK (AUG UK) team meetings representing users of Autodesk Software.

Early AutoCAD user - being one of the first AutoCAD users in the UK, using v2.01 at college during the mid 1980's.

---
---
2011 - Learndirect Course: Microsoft Excel 2003 - Spreadsheet Management.

2010 - Learndirect Course: Microsoft Excel 2007 Introductory and Intermediate - Spreadsheet Management.

2010 - CADline: AutoCAD 2010 2D Intermediate training course

2009 - CADline: Autodesk Essentials: Learning AutoCAD 2010 & AutoCAD LT 2010 training course.

2007 - CADline: Bentley MicroStation J Essentials training course.

2005 - 2006: Learndirect and Staffordshire Virtual Learning Centre; Courses: Microsoft Windows 2000 Administration - Level 3 - Windows 2000 Server Management, Supporting Microsoft Windows 2000 - Level 3 (Server & Workstation Support), Using Microsoft Project - Level 3 - Project Management, Electronic Communication using Microsoft Outlook - Level 2 (Microsoft Outlook 2002) and Databases - Level 2 (Microsoft Access 2000) - Database Management.

Attended various AutoCAD training courses at the Buckinghamshire College of Higher Education in High Wycombe, Buckinghamshire and at CADline located in Staines, Middlesex: Customising AutoCAD in 1989 together with 3D Environment Module, 3D Construction & Modelling Module in 1995.

1981 - 1993: Studied at West Herts College based in Watford, Hertfordshire - Business & Technology Education Council: B/TEC National Certificate in Mechanical and Production Engineering (1981 - 1985), BTEC Higher National Certificate in Engineering (1985 - 1989) and culminating in a BTEC Higher National Diploma in Engineering (1989 - 1993), together with City & Guilds Course 230 in Computer-Aided Engineering (1986 - 1987); using CAD-CAM (Computer-Aided Design & Manufacture), CNC (Computer Numerically Controlled) and Robotic technologies.

---
---
---